Sacramento River Flooding
Page Last Updated: January 13, 2023
Sacramento River Basin Map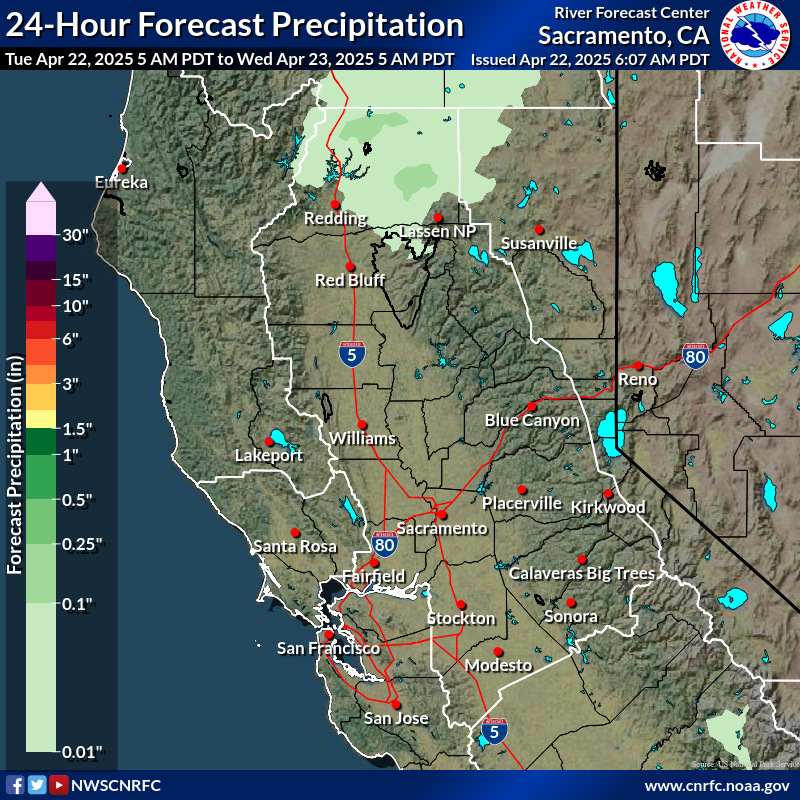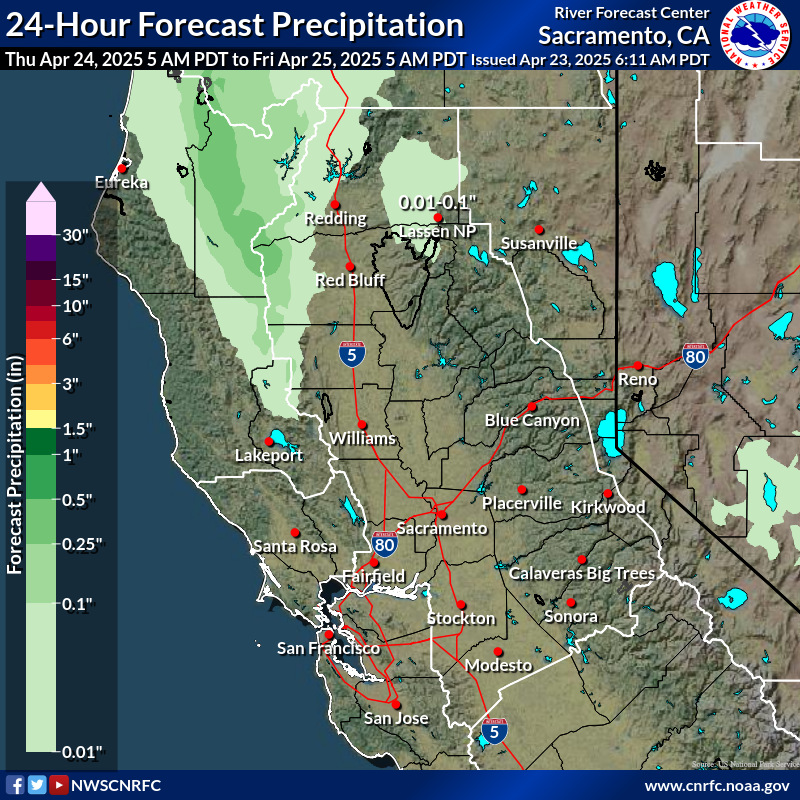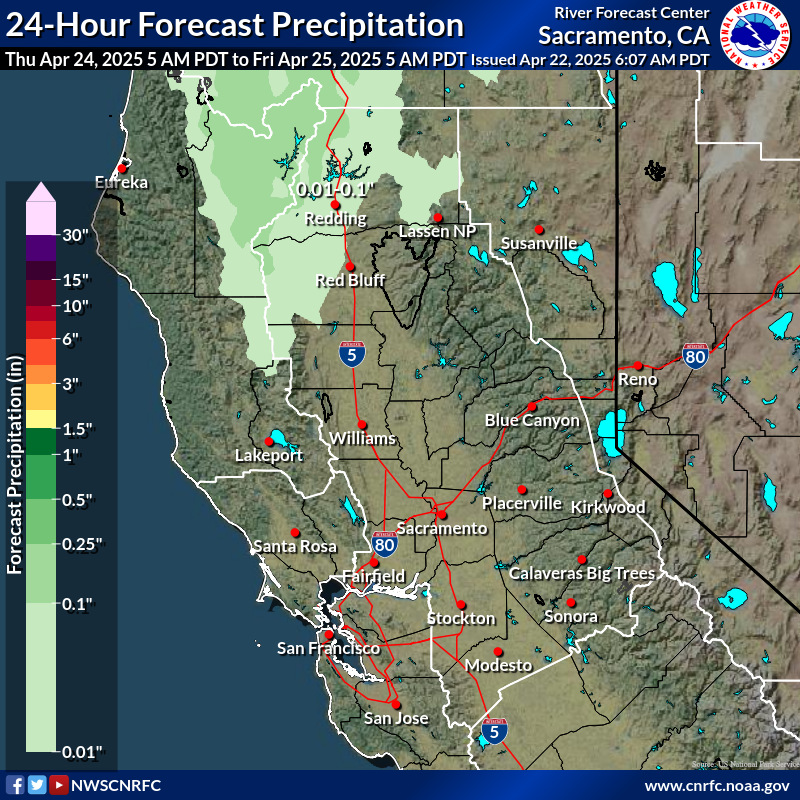 Additional images are available for days 3-6 and for 6 hour intervals for days 1-3 at the California Nevada River Forecast Center page.
National Weather Service Watches, Warnings, & Advisories by County
For county specific links see the County Links and Social Media Feeds Section below.
Philanthropy California's 2023 California Disaster Response
Philanthropy California is an alliance of Northern California Grantmakers, Southern California Grantmakers, and Catalyst of San Diego and Imperial Counties. The Philanthropy California team has created a list of vetted to help supporters direct resources to funds supporting non-profits active in place-based relief and recovery efforts with a special focus on supporting communities facing structural impediments.
League of California Community Foundation's Disaster Relief, Recovery And Resilience Fund
The purpose of this fund is to provide a centralized opportunity for funders to invest in disaster relief, recovery and resilience through community foundations – trusted intermediaries who are deeply connected to affected communities. Community foundations are tax–exempt, nonprofit, autonomous, publicly supported philanthropic institutions that exist to "build community wealth" and serve as hubs of local giving and local impact. They have official public charity status and can engage in both grant making and direct charitable activities.